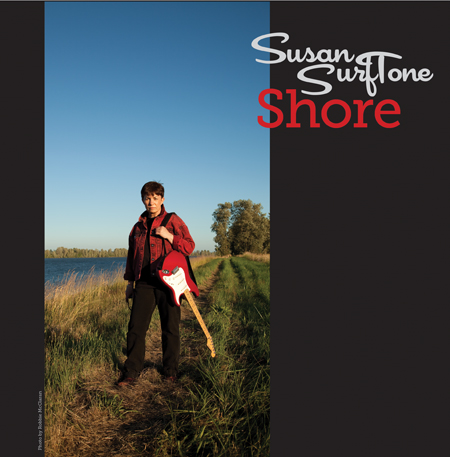 Photo by Robbie McClaran

Shore

- 2011

"Susan, indeed, is one of the late masters of old-style, pre-psychedelic surf guitar."
- Ron Garmon, SF Weekly

"An instrumental album, Shore is a wonderful melding of both a familiar surf rock sound along with a less expected garage punk/trash rock sprinkling on some tracks, so that the album lifts everything a leap away from the predictable, becoming something that sparks my ears which always love a well worked fresh juxtaposition of genres."
- Robert Jaz, Forces Of Geek

"It's a modern take on the '60s surf music legacy, with elements of punk, rockabilly and classic rock thrown in for good measure, as a fine time was had by all. SurfTone's guitar timbre is liquid, crystal-clear and succinct, an alluring combination of such practitioners of the form as the Ventures' Bob Bogle and Don Wilson crossed with jazz "lounge" players Charlie Christian and Johnny Smith."
- Roy Trakin, Hits Daily Double

"She's the undisputed queen of immersive, garage-influenced, instrumental third-wave surf-rock, delivered with all the velocity of a punk show and a swaggering stage presence that has more in common with the lineage of bad-ass lady guitarists SurfTone's clearly embedded in than it does with the puka-shelled passivity you might typically associate with surf guitar."
- Ellen Cushing, East Bay Express (San Francisco)

More reviews here.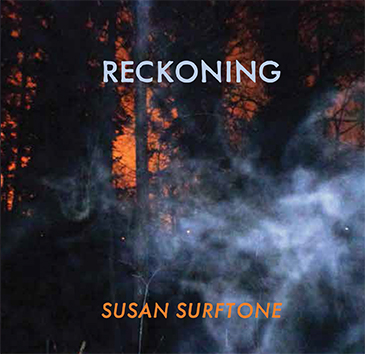 Susan's new 6-song EP, Reckoning is now available!

Reckoning is available NOW.
Click here to purchase Reckoning from CD Baby.
Click here to purchase Reckoning from iTunes.

Listen to "Mojo Junction" and "Secrets" from Reckoning here on Susan's Reverb Nation page.
---
"In her new six-song EP "Reckoning," surf guitar icon Susan SurfTone takes surf rock to a haunting and beautiful place it's never been before. With characteristic mastery, SurfTone gives each song life and depth. From the album's hypnotic opener "Mojo Junction," to its closing "Mystery Train"--a skillful homage to one of her earliest influences--SurfTone shows once again that she's not just the reigning Queen of Surf Rock, but that she could topple any Surf Rock King from his throne."
- Mary Pauline Lowry, Huffington Post (Read the full review here.)
"...her intricate guitar work and good ear for melody certainly distinguish her in the surf guitar world and suggest just how talented she is on the instrument."
- Jeff Niesel, Whopperjaw

Read the full review here.
"She's the real deal...Her guitar playing is so impressive. Reckoning... just brings her to the top in her field..."
- Ginger Coyote, Punk Globe

Read the full review here.
"Top-ten material in this reviewer's universe, with its notably sharp and slick pop/rock collisions."
- Kevin McGovern, Fear and Loathing in Long Beach

Read the full review here.
"Reckoning is twenty-five minutes of intimate, authentic surf rock bliss whose DIY methodology and deliriously accessible tunes celebrate how far SurfTone has come - and hint at where she may go next."
- Peter Roche, Cleveland Music Examiner

Read the full review here.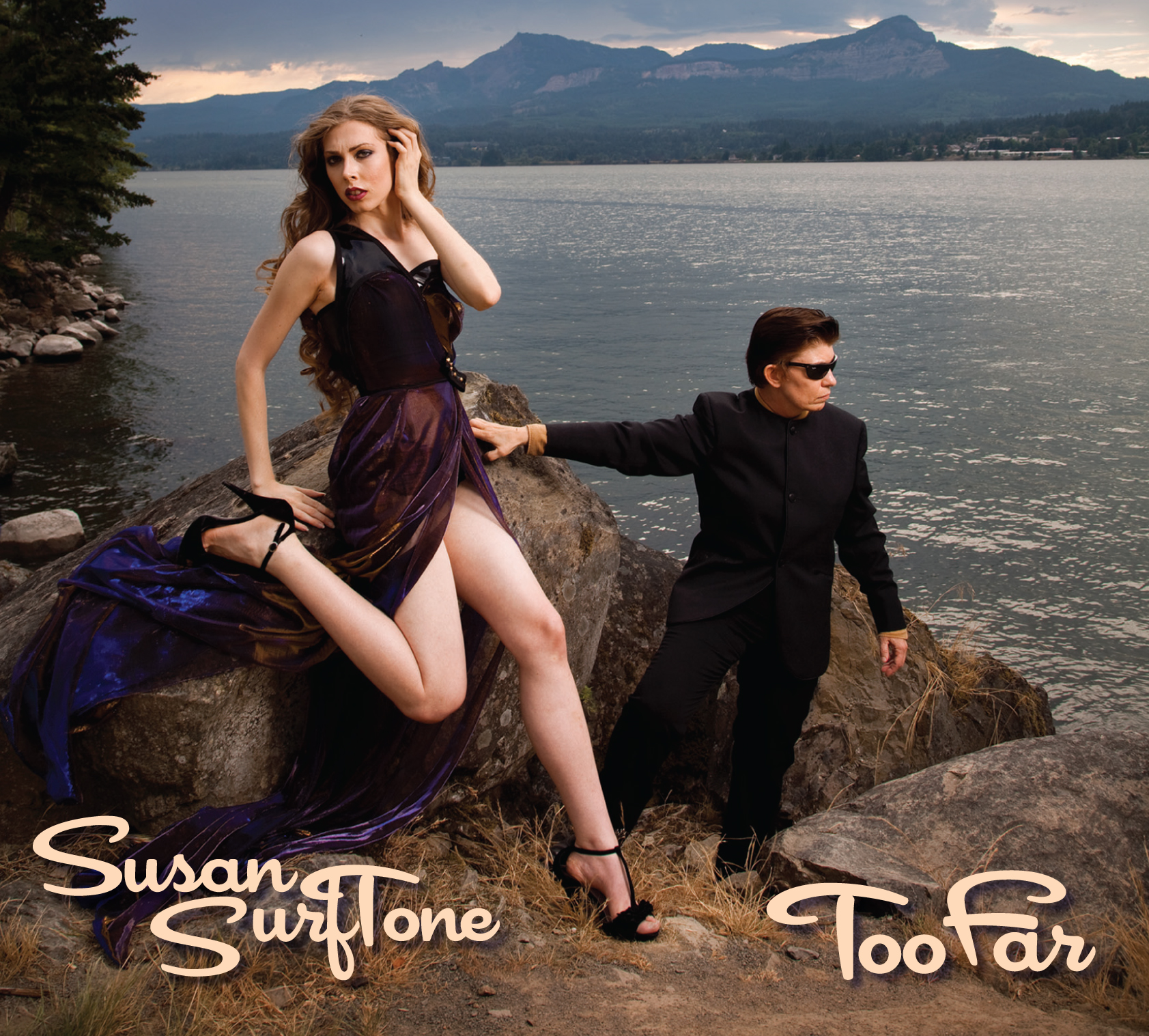 Photo by Robbie McClaran

Too Far - 2013

"With Too Far she's delivered an instrumental album in which none of the songs sound the same, and one that will be as appealing to dedicated surf guitar fans as it is to those less familiar with the genre...As a whole, Too Far stands as both a revival of the genre and a testament to the fact that a woman can bring extraordinary talent and contemporary creativity to the classic, traditionally male world of surf rock."
- Mary Pauline Lowry, The Huffington Post (Read the full feature article HERE.)

"Susan Surftone is no stranger to our proceedings here. Her new album "Too Far" redefines surf guitar for a new generation with a sexual bombast of guitar slinging and Watusi beats that makes one hunger for a dangerous and lustful summer."
- Kevin McGovern, Fear and Loathing in Long Beach

"SurfTone evinces such a mastery over her instrument, it's hard to believe there's anything she can't do. In fact, Too Far is an album that's so alive with style, verve and innovation, it may very well singlehandedly revive the genre."
- Alex Green, Caught In The Carousel

"...Her music will one day be as classic as those artists of the past that have influenced her."
- Robert Jaz, Forces of Geek

More reviews here.